Try GT Ignite and discover how we can help you
EXPAND the services and support you provide your teachers:
Deliver fresh and relevant content by recognized and emerging experts to your teachers.

Give your teachers the flexibility to conveniently access courses available online 24/7, year round.

Allow teachers to choose the courses that best fit their unique needs.
Your administrative team can quickly view teacher progress, responses, test scores, and completion certificates.
[/fusion_builder_column][/fusion_builder_row]
"This is great option to provide professional development to meet the diverse training needs of gifted educators. Courses can be used as a refresher, to target areas of need, or to meet the state's requirement for continuing education."
Crystal Wilson
Coordinator, Gifted and Talented
Fort Bend ISD
"As Advanced Academic Coordinator, I simply shared the opportunity via email through GT Specialists who electronically shared with teachers. The system managed itself, or so it seemed, from my vantage point! Just LOVED it! Thanks again for the opportunity!"
Rebecca Manning
Advanced Academics Coordinator
Keller ISD
"I have had reservations about other on-line courses but not about these because they come from a trusted source…they know GT. I also hesitated because I want participants to be interactive with each other. Now, all of my concerns have been addressed."
Kathy Wood, Director
K-12 Gifted and K-8 Advanced Programs
Leander ISD
[/fusion_builder_column][/fusion_builder_row]
Dr. James Webb
SENG Founder
Former NAGC Director
Dr. Webb is a leading authority in social and emotional needs of gifted students.
Dr. Joyce Juntune
Professor at Texas A&M
Former NAGC Exec. Director
Dr. Juntune is a renowned consultant in intelligence, creativity, and effects of poverty
Richard Cash, Ed.D.
President, nRich Consulting
Recognized consultant and author of "Differentiation for Gifted Learners – Going Beyond the Basics"
Ian Byrd
Founder of Byrdseed.tv
Former Teacher Garden Grove USD
Emerging authority in gifted education with a fast-growing presence in online media
Lisa Van Gemert
Founder of GiftedGuru.com, Asst. Principal, & PD Coordinator
Ambassador of the Gifted, author and speaker on the topics of gifted, education, and neuroscience
OVER 30 RECOGNIZED EXPERTS
ON A MOMENT'S NOTICE
You know many of the experts listed in the GT Ignite
library – and have always wanted to
bring them to your district!Workshops are led by thought leaders and
experts in the field of gifted education who have
conducted in-depth research that impacts
gifted learners.Trainers also include some of the early pioneers
of gifted education in the U.S!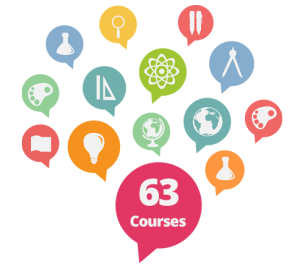 COURSES BY NEW LEADING AND
EMERGING EXPERTS
ADDED EVERY MONTH
New courses and experts are added to the library every
month based on your feedback.The only professional development library for gifted
education teachers that has more than doubled in size
year after year since 2010.
"I loved the wide range of topics your library provides my teachers. Some of my teachers had reviewed the original website and seen some of the other offerings you will be providing in the future and my staff was begging to be able to take some of those courses."
Gina Peddy
TEACHERS WILL THANK YOU FOR OFFERING GT IGNITE AS AN
ALTERNATIVE TO TRADITIONAL TRAINING
Empower them with flexibility to learn on their terms, at their own pace
"The course about Young Gifted was excellent. I showed to ALL teachers – K-12 because the information about the different types of GT was so powerful at all levels and it reinforced with all my GT teachers WHY our district strongly believes we need to identify early.
Bottom line:
Can be done at own time, own pace, choice of location. Can start and stop as many times as you need to complete it.
Has built-in reflection and testing so participants can think about, share, read others' sharings and review what they missed.
Provides me a way to get all of us on the same page for further discussions/reflections/next steps in the limited time I have for trainings."
Kathy Wood, Director
K-12 Gifted and K-8 Advanced Programs
Leander ISD
EACH TEACHER CAN PICK THE TOPICS
MOST SUITED TO THEIR NEEDS
Over 60 courses for GT educators include 1, 3, and 6 hour courses, so you can customize your professional learning plan based on your preferences.
Get the basics on gifted learners or access complex subjects such as working with twice exceptional students or low SES backgrounds.
TEACHERS CAN PAUSE WORKSHOPS,
INSTEAD OF THEIR PERSONAL LIFE
Unlike face-to-face or live webinars, GT Ignite courses can be started anytime, anywhere.
Give teachers a better way to manage and prioritize their time with 24/7 access to every expert – without pulling teachers away from home.Work and personal life are enough of a juggling act, GT Ignite means your teachers have one less ball to juggle.
TEACHERS CAN APPLY STRATEGIES IN THE CLASSROOM ON THEIR TIMELINE
Courses are chunked into 40-60 minute segments, and can be paused and restarted without losing your place – so teachers don't feel like you're giving them to drink from a fire hose.
Courses include forum feeds where teachers can share their ideas, reflections, and concerns to stay connected
THE ADMIN DASHBOARD MAKES IT EASY TO MONITOR YOUR TEACHERS'
PROGRESS THROUGH THEIR PROFESSIONAL DEVELOPMENT
All the information you need, right at your fingertips
SAY GOODBYE TO SIGN-IN SHEETS
AND SPREADSHEETS
Review test responses, test scores, and completion certificates all from a single location.
Learn what teachers have to say about courses they've completed and discover the most most popular courses across United States.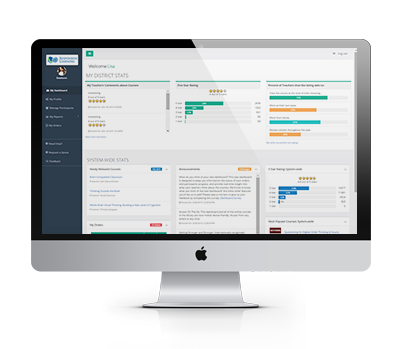 SHOW THAT $ BEING SPENT IS
MAKING AN IMPACT
The administrator dashboard take the hassle out of creating the documentation you need to present training outcomes and results to your supervisors and school boards
Search for data at the district, campus, or teacher level to show the real-time effectiveness and impact of your training dollars.
Watch the video on the right to see the dashboard in action.
CUSTOMER SERVICE EVERY
STEP OF THE WAY
We manage all the technical support – There's no need to involve your I.T. Department. GT Ignite manages the entire system for you.
Get stuck and need support? We have live phone and email support during regular work hours.
You can send any questions you have about the trial to askus@gtignite.com or call (915) 532-9965.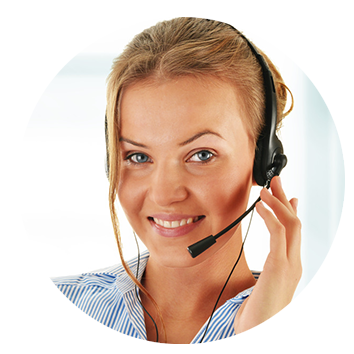 GT Ignite IS DESIGNED TO EXPAND THE SERVICES AND SUPPORT
YOU PROVIDE TO YOUR TEACHERS, NOT REPLACE THEM

UNLOCK TIME AND ENERGY FOR
YOUR GT TRAINING STAFF

Budgets can limit which expert to fly in and which teachers you can send to GT conferences – bring the experts to you instead!
Provide more specialized face-to-face professional development and give teachers direct classroom support
and one-on-one training.
Columbus City Schools
United ISD
Pitt County Schools
Georgetown ISD
South Routt SD RE-3
Roundrock ISD
Lubbock ISD
Kerrville ISD
Fayette County PS
Clark County Schools
Orangefield ISD
Chandler County Schools
Adams 12 Five Star Schools
Grand Prairie ISD
Fort Bend ISD
Burleson ISD
Waco ISD
Southwest ISD
WHAT DOES THE TRIAL LOOK LIKE?
Access to the library of 1-hour courses during a 30 day trial period.
Your teachers can experience the quality of the courses, the flexibility of when to take the courses, and select the courses that are more targeted to their unique needs.
You can determine how well this fits in your professional development program, without risk.
WHY IS IT FREE FOR 30 DAYS?
We realize that you might be hesitant about online professional development for gifted teachers. You may have already tried one form of online training and as a result dismissed all of it.
You don't need to tie up your funds to run an experiment that might not fit your needs.
Take all the risk away and get real, unbiased feedback from your teachers.
We know you and your teachers will have such an incredible experience that you'll never look at online professional development the same way.
HERE'S HOW TO GET STARTED!
Fill out the web form application (located above) in its entirety. You'll receive an email confirming that your request was submitted.
Shortly after filling the form, you'll receive an email requesting a Start Date for your 30 day trial.Once you choose your Start Date, our support team will provide you with a registration code and instructions on how to enroll your teachers, so they can begin taking courses.